Assoform is a Confindustria Romagna training institution accredited by the Emilia-Romagna Region for professional training. Its main purpose is to support business activities through the development and enhancement of human resources. This activity is carried out through analysis, research, consultancy and training initiatives aimed at students, employers, entrepreneurs and unemployed to respond to the growing demand for qualified personnel.
In 2011, the institution obtained the UNI EN ISO 9001:2015 Quality Management System certificate for the provision of training activities for public and private entities, and it is also accredited by the Emilia-Romagna Region to be the promoter — intermediary between a company and an intern — in the activation of internships. Assoform performs both activities sustained by public funds and market activities, offering standard and customised courses, managing apprenticeships and internships, and providing consultancy regarding all company areas.  Along the years, Assoform has carried out many training activities which cover a wide range of STEM sectors, such as: IT, Electronics & Telecommunication, Mechanics & Thermotechnology, Alternative Energies, Graphic Design, Fashion. Since 2001, it has also developed an intense collaboration with secondary schools and training institutions throughout Italy for orientation activities, internships, workshops, company visits and trips/studies aimed at students and young people. The proposed activities are designed to make students aware of the new methodologies and technologies in use in companies through direct experience in the job market, thus making them aware of the job placement opportunities and bringing them closer to the world of work.
Since 2002, it is also part of Formindustria Emilia Romagna, a regional consortium composed of training bodies which can be easily activated in order to guarantee an efficient exploitation and dissemination of S-TEAM's results.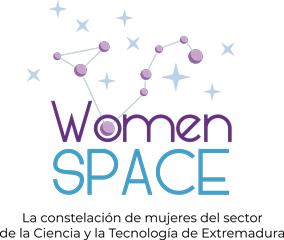 Women Space Extremadura is an association established in 2019, whose over 100 members are highly qualified women professionals in the field of STEM, such as engineers, business women, tech entrepreneurs, teachers and trainers of the scientific and technological sectors, as well as professors from the University of Extremadura, especially involved in gender issues in relation to STEM. Women Space is conceived by and for women to give visibility to the talent of female professionals in the STEM field, whose mission is to promote change in the social, economic and cultural structures to achieve equal rights and access to opportunities for women in STEM.
The main activities carried out by the organisation concern:
• Promoting synergies and collaboration for the advancement of women in STEM;
•  Breaking gender stereotypes in STEM education and beyond;
• Providing girls with mentoring and female role models in STEM;
• Promoting initiatives to empower girls and female professionals in STEM.
The association's mission is to promote change in social, economic & cultural structures in order to achieve equal rights and access to opportunities for women in STEM, building a fairer and more inclusive present, and a promising future for new generations. The association's activities are thus very connected to the field of this application being primarily centred on:
– Promoting new female talents in STEM
– Providing mentoring to potential future STEM professionals in schools & universities
– Organising information sessions on women in science and providing role models for girls to follow 
The association participates in the monitoring of Extremadura Regional Research & Innovation Strategies, with the task of monitoring gender-related aspects in STEM. It also participates in the "Science & Technology in feminine" project, which promotes initiatives at local schools in order to increase the visibility of key female figures in STEM and raise awareness on the gender gap in this field.
Ivan Cankar is a primary school located in Zagreb, which teaches 7-14 yo pupils. Its main teaching activities cover a wide range of fields, such as: IT, science, art, ecology, sports, environment & humanitarian work. The school also participates in several national & international initiatives, including the UNICEF programme 'Stop violence among children', where it was awarded the Violence-Free School certificate.
 It has participated in several Erasmus+ projects, of the most relevant for this proposal being: Maths by Heart (improving teaching in maths); Code4Europe (coding education); CYBERSAFETY (preparing youth for cyberbullying events; the school is the LP). The school has been recognized on several occasions for its innovative activities, in particular having acquired the eTwinning School award for 2020-2021 and also the STEM School Label. The school carries out many initiatives aimed at bringing girls closer to STEM. One of the most relevant is the event it organises on the occasion of the International Day of Women & Girls in Science, where it hosts famous scientists who share their experience with the students through round tables, lectures & workshops which cover several STEM fields. So far, over 500 children from Croatia, about 100 teachers and a large number of international colleagues have joined the school in its projects, which also involve the collaboration of many scientists from prestigious institutions, such as JPLNASA. One of the key persons who will be directly involved in the project is Maja Mačinko, a teacher & technical science consultant who has been actively conducting workshops on STEM for over 4 years, being also involved in robotics, automation, woodworking & 3D modelling activities; competences which will be highly exploited under S-TEAM.